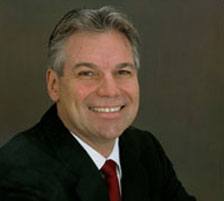 Great smiles begin with a visit to Dr. Ronald Champion's office! Dr. Champion is a board-certified orthodontic specialist and a diplomate of the American Board of Orthodontics. He has been in dental practice since 1973 and an orthodontist since 1981. He completed his dental education and earned his Master of Science degree and specialty certification in orthodontics at the University of the Pacific Arthur A. Dugoni School of Dentistry. Dr. Champion is a member of several prestigious professional organizations, including:
American Association of Orthodontists
American Dental Association®
Pacific Coast Society of Orthodontists
California Dental Association
California Association of Orthodontists
Peninsula Orthodontic Research Group
INPUT Study Club
Dr. Champion has served as president of the Stanislaus Dental Society and president of the Northern California Edward H. Angle Society of Orthodontists. The Angle Society is an exclusive world-renowned international orthodontic study club consisting of approximately 600 members. Membership is by invitation only and is based upon proven clinical excellence and commitment to both the highest ethical standards and the advancement of the art and science of orthodontics.
The Peninsula Orthodontics Study Group
Dr. Champion is proud to be one of the select members of the Peninsula Orthodontic Study Group, which was founded in 1960. It continues to be the premier orthodontic study club with an ongoing legacy of studying and sharing the latest advancements in orthodontic care and commitment to achieving the highest quality of patient care.
American Dental Association®
The ADA is the largest professional organization of dental professionals and a great source of information on dental and oral health topics.
American Board of Orthodontics
The world's oldest organization for orthodontists.
American Association of Orthodontists
The world's largest organization for orthodontists.
Pacific Coast Society of Orthodontists
Founded in 1917 and with over 3,000 members, the PCSO is the largest component organization of the American Association of Orthodontists, representing orthodontic professionals from the western United States, western Canada, Alaska and Hawaii.
California Dental Association
Founded in 1870 and representing over 24,000 dental professionals, the CDA is the largest state dental organization in the United States.
California Association of Orthodontists
The leading organization for orthodontic professionals in California, the CAO promotes ethical and successful orthodontic practice of the highest quality.
Dr. Champion and his team are committed to offering comprehensive orthodontic solutions for children, teens and adults in a friendly, cheerful and professional environment. We promise to give you something to smile about!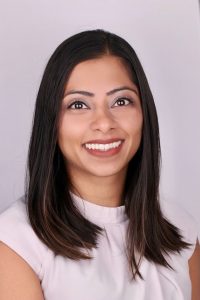 Dr. Kaler is a Modesto native and a graduating resident from the University of Pittsburgh. She completed her dental education at UCSF and has been looking forward to coming back to her home state of California. Those closest to her describe her as friendly, enthusiastic, passionate and hard-working. She is intrinsically motivated and strives to cultivate an environment where everyone is comfortable and can be the best version of themselves.
In her free time, she enjoys making memories with friends and family, staying active, cooking, discovering new music, reading and watching TED talks. She is excited to return to the Modesto area and have the opportunity to serve the community that created her. She genuinely looks forward to being a part of your orthodontic journey!
---

Meet Our Team
At Champion Orthodontics, our team members do whatever they can to provide patients with the professional, comfortable orthodontic care they need. Come meet our team and learn more about what they do for our orthodontist in Modesto, California. Call us today at 209-575-5888. We look forward to getting to know you and your family!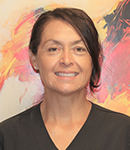 My name is Amber, and I have worked for Dr. Champion since 2000. I have gone from clinical supervisor to a stay-at-home mom and now back to work with Dr. Champion. I am the patient check-in person on Thursdays and I perform all the COVID-19 screenings. I assist in the clinic by helping clean chairs, escort patients into the clinic, run sterilization and keep the schedule of patients flowing on time. I interact first with the patient when they enter the office and that's what I enjoy the most. I have always appreciated the work of Dr. Champion and the enthusiastic responses that come from his patient and their families with the outcome of that work! I have a few work mates from back in the early years still here. I am happy to be reunited with them as well as meeting and working with those that came after me.
When I'm not at the office, I work at my church and keep track of three wonderful children, Avery, Chloe and Preston — the girls are almost grown and Preston is not far behind! I have a wonderful husband, Cliff, who, along with the kids, are a family I am so fortunate to have.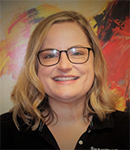 Katie
Finance Administrator
Hi, I am Katie, and I joined Champion Orthodontics in of March of 2020. I am a part of the administrative team and the scheduling coordination team for the practice. I have been in the dental field for over 12 years. I am so happy to have joined such a wonderful team here at Champion Orthodontics. I work with a group of strong and funny women who bring much joy to the day.
When I'm not here at the office, you will most likely find me with my husband, Sam, our son, Zachary, and our large extended families. Zachary keeps our lives busy as he is a very busy and curious 2 year old. My husband and I have just moved back to the valley after 10 years of living and working in the bay area. We are so blessed to be home with our families once again. I look forward to meeting all of our patients and helping assist in any way possible with their financial and orthodontic scheduling needs!
Tara
Treatment Coordinator
I am Tara the Treatment Coordinator! My diverse background has had me calling many places "home", allowing me to develop my entrepreneurial interests while opening different businesses over the past decades. About 8 years ago, I married my best friend, became a "bonus" mom and found Modesto as my home. Eventually, I found my professional home with Champion Orthodontics.
I have the privilege of welcoming new patients to our office and preparing them for their examinations. Once they have been evaluated for treatment, I can explain in "layman's terms" what the doctor has outlined for them in their treatment plan. In addition to this, I also assist our patients with their financing. We here at Champion Orthodontics realize we are in unprecedented times with our economy and give each family who wants braces for their children (or themselves) a way to make that happen. We are proud to offer no-interest financing as well as a variety of options to meet your financial needs.
When I am not at the office you will find me nurturing my creative side. Cooking, painting, working on my backyard and as all the gals know, making earrings. If you see me with earrings on I probably made them!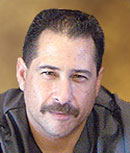 Ross
Sterilization Technician/Operational Supervisor
Hi! My name is Ross. Besides Dr. Champion, I am the only man in our office, so without saying much, you can imagine how fortunate I think my life is! On a more serious note: I work in the sterilization department, operating Dr. Champion's state-of-the-art, hospital-grade sterilizing units, which is something I am very proud of!
In addition, I make a variety of translucent retainers, athletic mouth guards and other appliances in-house. I also serve as the operational supervisor, dealing with ongoing maintenance and repairs of all aspects of our building. I'm even the guy who keeps the floors sparkling clean at the end of the day. I enjoy the interaction with the vendors, patients and co-workers. I have even been known to fill a flat tire or two for a patient family to get them to the tire shop, assisted in retrieving keys locked in their car. If your battery is dead, I have jumped a few of those for our patients too! We joke about it, but we really do see ourselves as a one-stop, ful- service office! It always makes me happy to hear someone talk about how professional yet comfortable our office is, and I'm even happier to know I am a part of making that happen.
In my spare time, I enjoy tinkering with computers, bike riding and cooking for my family.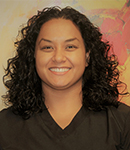 Amanda
Registered Dental Assistant
Hi, my name is Amanda. I am a registered dental assistant and earned my degree at Modesto Junior College. The best part of being a registered dental assistant is watching the magic unfold while being a part of creating the patient's beautiful smile! Seeing how happy our patients are at the end of treatment is very rewarding and an exciting day for everyone.
I really enjoy staying busy and am always seeking out what I can do to assist my team. I love talking with patients and learning about their interests. Over a couple of years, we become friends and that makes the job even more enjoyable. I take tremendous pride in my work ethic and look forward to seeing you in the clinic!
In my free time, I enjoy spending time with family and friends. I love to bake, travel and spoil my dog.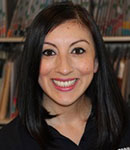 Hi! My name is Maria. I have been in the dental field since 2004 and am a licensed registered dental assistant. I joined the Champion team in 2015 after living away from Modesto for six years.
I feel so fortunate to be working with the great team we have here at Champion Orthodontics. I come in everyday knowing that our patients are getting the best care and their concerns are being addressed. The smiles are not only created by our very knowledgeable and experienced doctors but also by our staff whose goal is to put a smile on your face at every visit.
Outside of the office, I tend to stay busy with my husband, Jose, and our three little ones. We like to find family-friendly things to do. We spend time with family, go to the beach and, when time allows, just relax at home.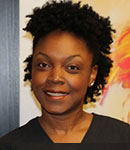 Traci
Registered Dental Assistant
Traci has been a clinical RDA since 2010. She is patient, gentle and kind, and she is our most senior RDA. Her soft-spoken nature and light touch are what give Traci her win with our patients! Prior to her RDA licensing, Traci attended Modesto Junior College and obtained a degree in general education and art. She currently uses her artistic training in her custom clothing business. We hope you visit her website at www.trueluv1st.com or on social media. We are thrilled to have Traci on the Champion Orthodontics team!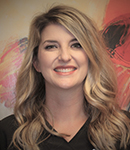 Christine
Registered Dental Assistant
I have worked in orthodontics since 2012. My favorite part of my position with Dr. Champion is seeing our patient's confidence grow as their teeth start to move and they see the improvements in their smile and the way their teeth fit together. I'm happy to say we have a really good time in the clinic. We laugh a lot and love visiting with our patients. We have a great team that really supports each other, so we know even in these unprecedented times during the pandemic, we can do our jobs to the fullest and put our patients at ease. I love learning everyday and that just makes me even better at assisting, making me proud of the work I do!
In my spare time, I love being a mother to my son, Dustin, and I am expecting baby number two in the fall! My husband, Gerold, is a great support and we love everything that involves the outdoors, especially camping. Family time helps keep the balance, so you can say I have the best of both worlds!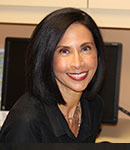 Karen
Social media/Marketing
Hi! My name is Karen and I am the Social Media/Marketing partner for Champion Orthodontics. I have been with this office for 23 years and have worn many hats. As I look back on my time here, I have thoroughly enjoyed working directly with patients and parents in just about every way of patient care possible. It has been the most gratifying part of my career. I moved over to Social Media/Marketing, which allows me to have fun highlighting the amazing team and the patient families we have come to know and love. Capturing the heart of this practice is my primary objective, giving you a glimpse into the rich, nurturing and results-driven culture that has been developed here over the decades. We celebrate, celebrating it all and I am thrilled to be a part of it.
In my spare time, I am currently in the midst of planning our daughter's wedding and that's enough activity for anyone! LOL!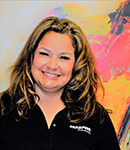 Charlene
Front office Administrator
Hello, my name is Charlene and I may be one of the newest team members at Champion Orthodontics, but do not let that fool you. I come to Champion Orthodontics with 29 years of experience working in the orthodontic field. I am very fortunate to be part of such an amazing team. My coworkers are like family, and we truly enjoy spending time together. What more can you ask for?
When I am not at the office, you will find me either on the softball field cheering on my teenage daughter, playing travel softball or spending time with family. I am fortunate to have married my childhood sweetheart and gained three wonderful step children, which have blessed me with eight beautiful grandchildren.
I look forward to meeting and getting to know all of our patients. I am happy to help meet your orthodontic needs in any way possible.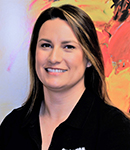 Megan
Front Office Administrator
Hi! My name is Megan. I am one of the first faces you see when you walk into our office. I love greeting and speaking to all of our patients and making sure they all feel comfortable. I am also the one calling you when you do not have your follow up appointment scheduled. Do not forget to make your appointment! I do not have a background in the dental field but have learned so much in the short time I have been here. Along with the team here, I am dedicated to achieving your best smile and will do what I can to give you a reason to smile when you leave!
When I am not here interacting with patients, I am probably driving around town getting my two kids to all their sporting events and activities!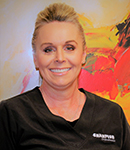 Tara C.
Registered Dental Assistant/Alternate Treatment Coordinator
I have worked as an RDA in orthodontics for 20 years now. I joined this wonderful team in December 2021 but I feel like I have been a part of the Champion family for much longer than that. I truly appreciate working alongside all the other very knowledgeable orthodontic assistants in the clinic and just seeing the support. The good times we have together make every day so enjoyable. I love the fact that I get to assist our patients in the process of achieving their beautiful smiles.
In my free time, I enjoy being with my family. My husband and our two daughters love camping, boating or taking our SXS's to the sand. We are also a soccer family so whether it is a practice or a game we spend quite a bit of time out on the field.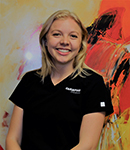 Lenore
Dental Assistant/Orthodontic Assistant Student
Hi! My name is Lenore and I have recently joined Champion Orthodontics as a dental assistant. I'm currently attending an orthodontic assistant program! My favorite part about seeing my patients is watching their confidence grow as they watch improvements in their smile. I love interacting and learning about my patients so I can build a personal relationship with them and make them feel as comfortable as possible. Everyday there is something new and another opportunity to learn. I am so grateful to be a part of such a supportive, loving team that makes me feels like family. In my free time, I love to spend time with my family, friends and most importantly my dog!